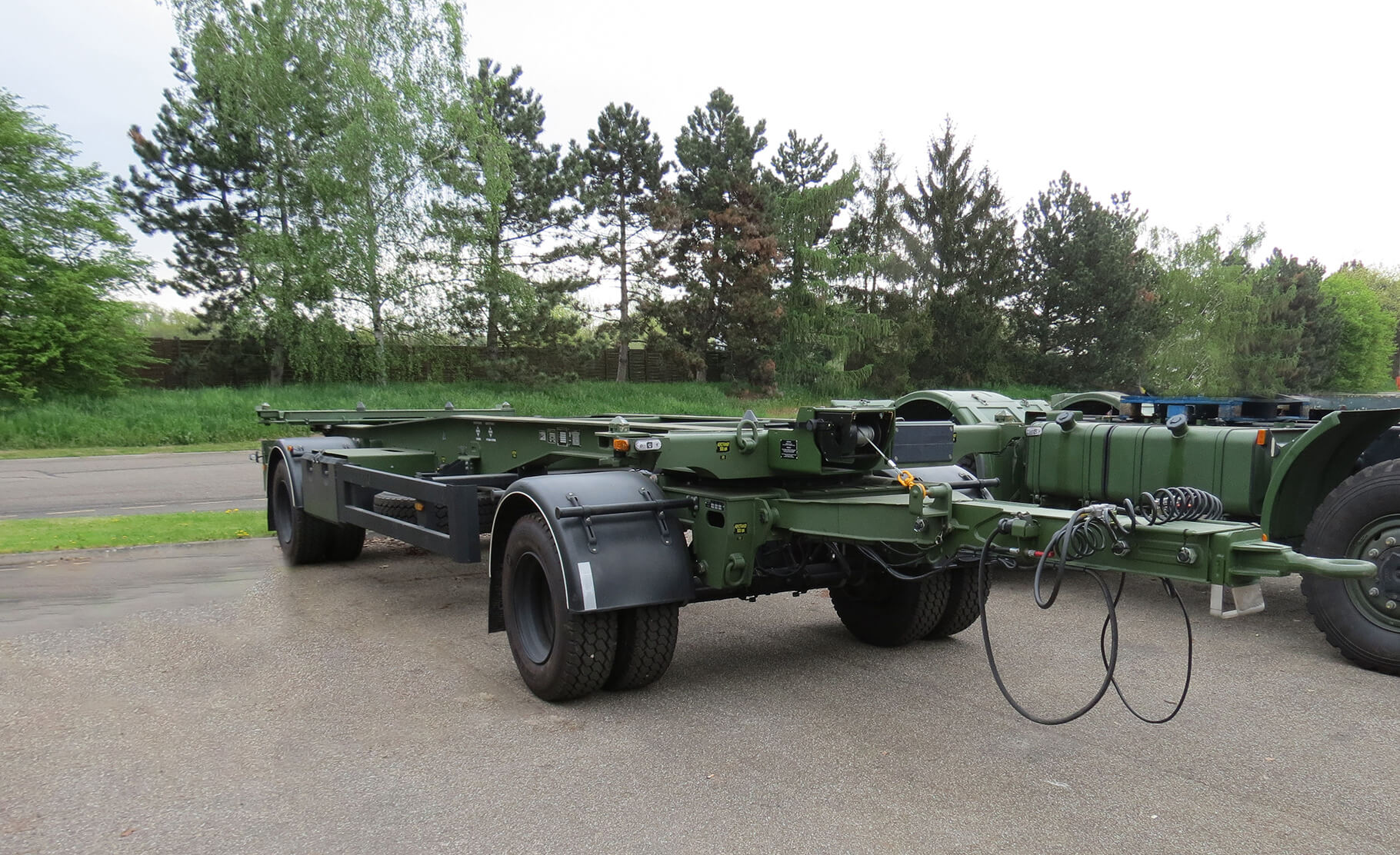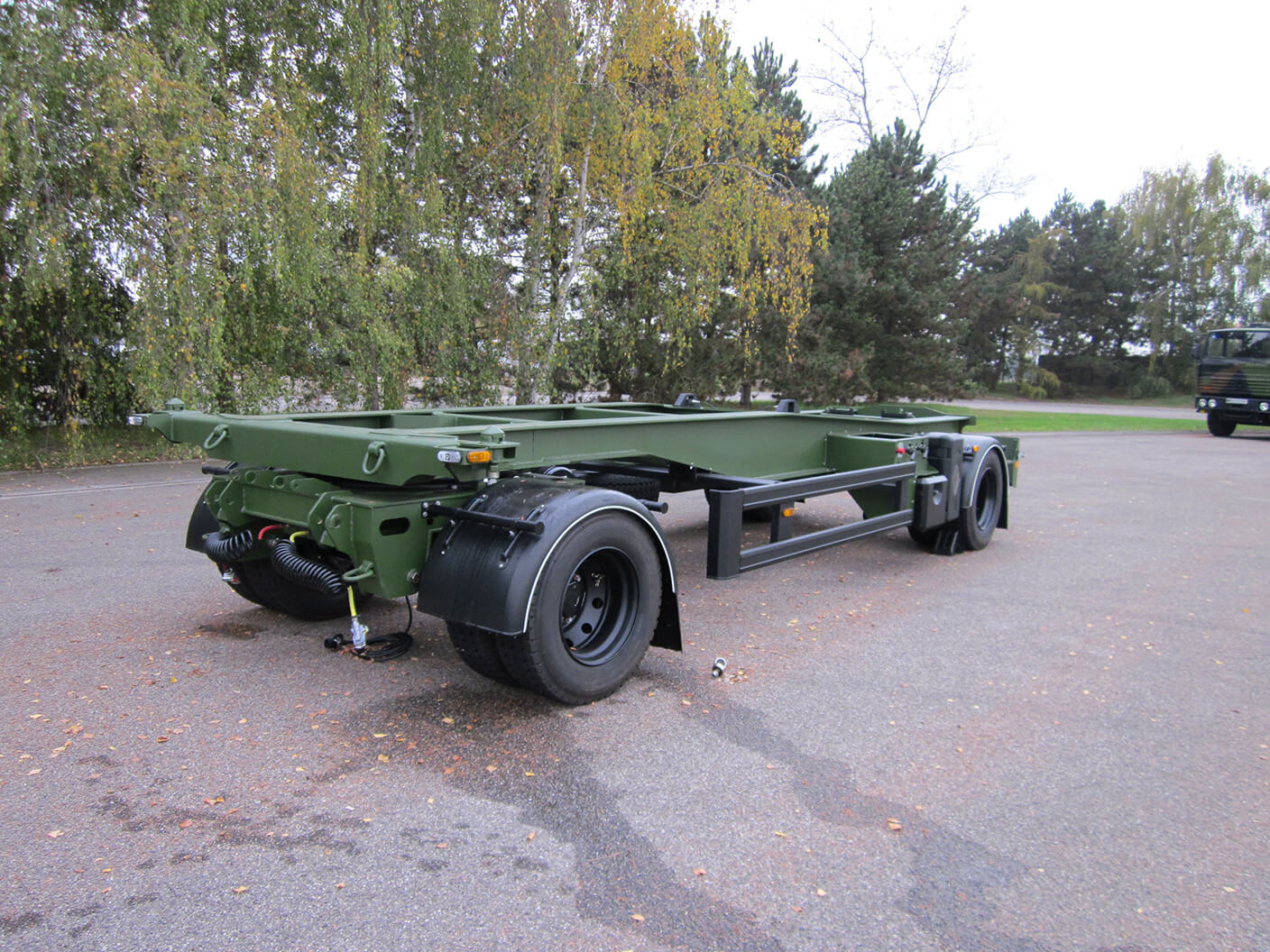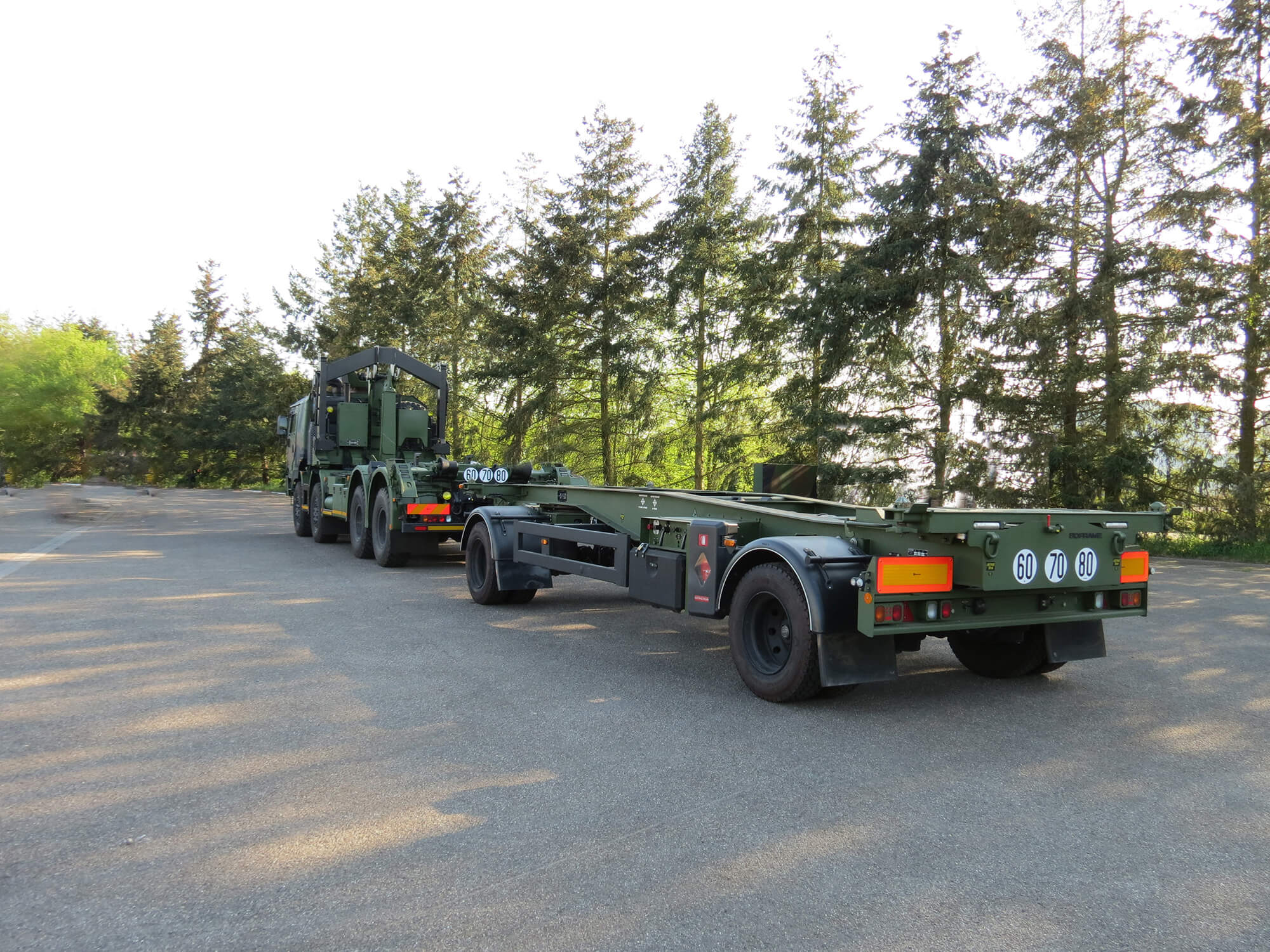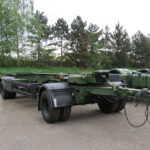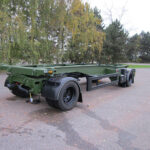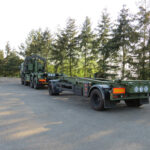 RLOG – Logistic Trailer
The RLOG is the French army's multi-purpose trailer. It is easy to use, adaptable and robust, and is particularly designed to transport ISO 20' containers and flatracks.
It has two axles with hydraulic suspension, including a fifth wheel with an articulated drawbar. It can be loaded/unloaded using:
– the hydraulic arm of the vehicle to which it is coupled,
– external systems (bridge cranes, cranes and forklift trucks).
It has equipment and fittings guaranteeing the safety of the operators and equipment when travelling and during transfer operations. The system has been designed to reduce and simplify handling as much as possible. 
The RLOG can be airlifted and is a basic contributor to all operations conducted by the French armed forces. 
Technical characteristics:
GVWR

:

20 tonnes

Ground clearance

:

370 millimeters

Payload

:

16 tonnes
Dimensions
Length

:

9346 millimètres

Width

:

2500 millimètres

Height

:

866 millimètres