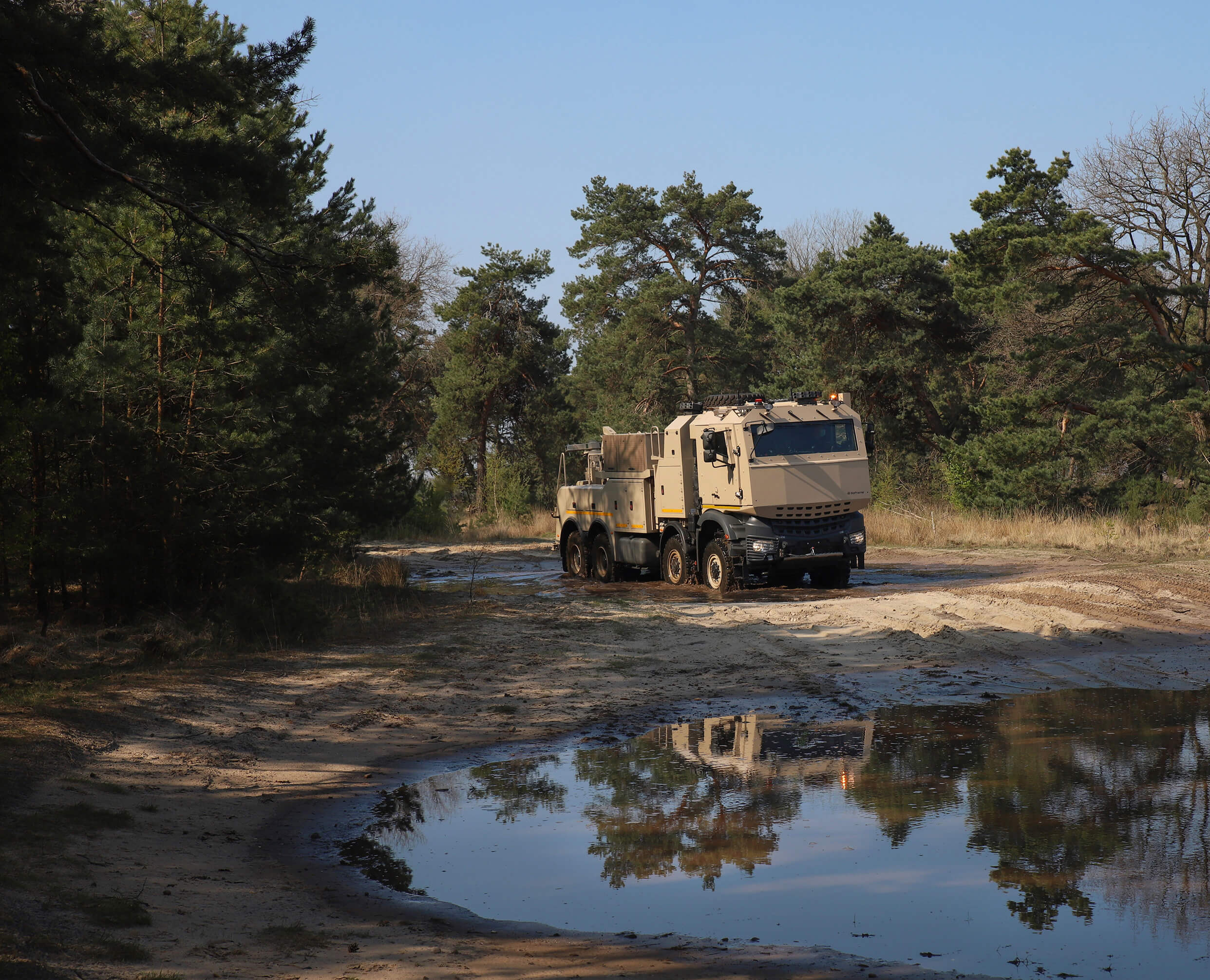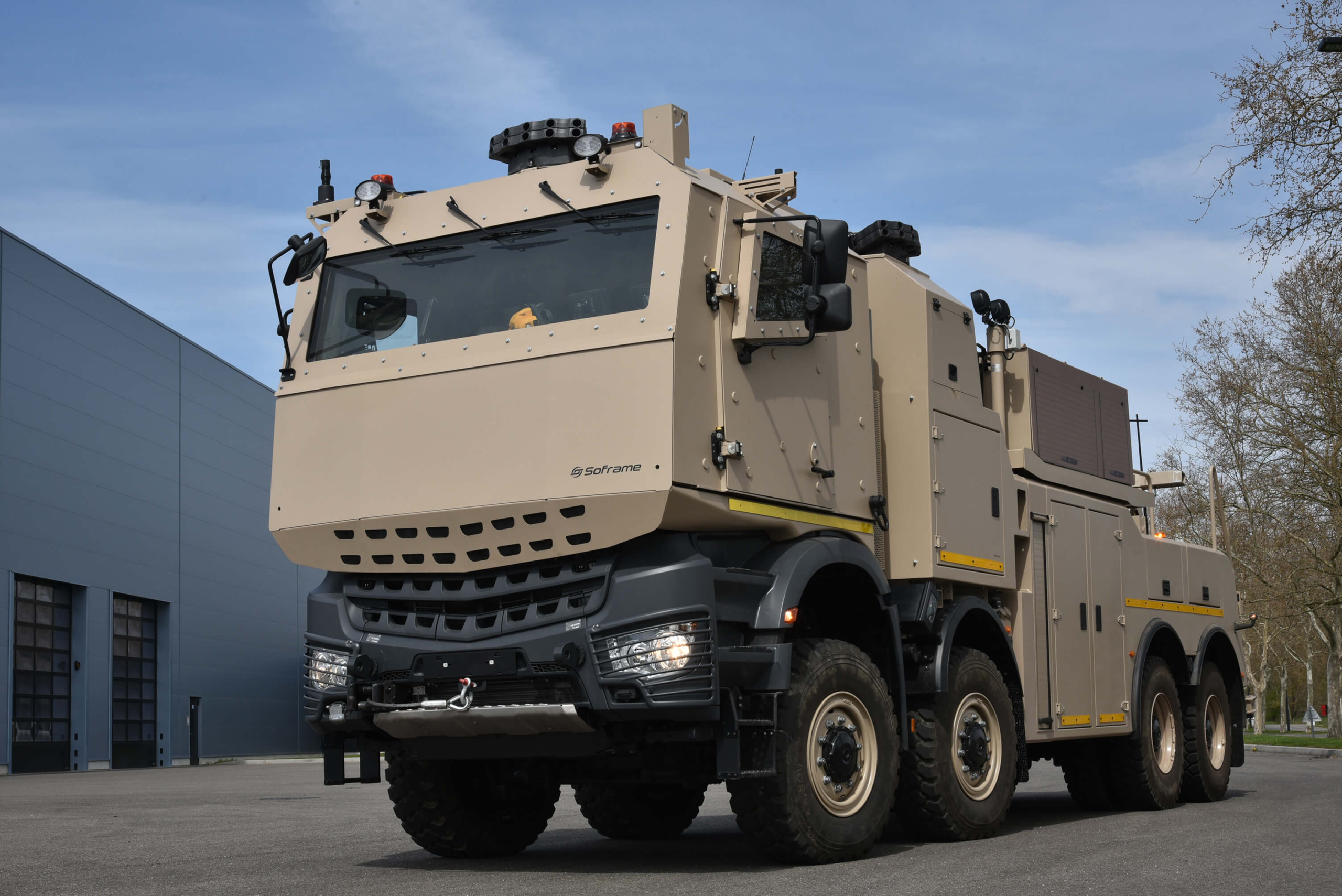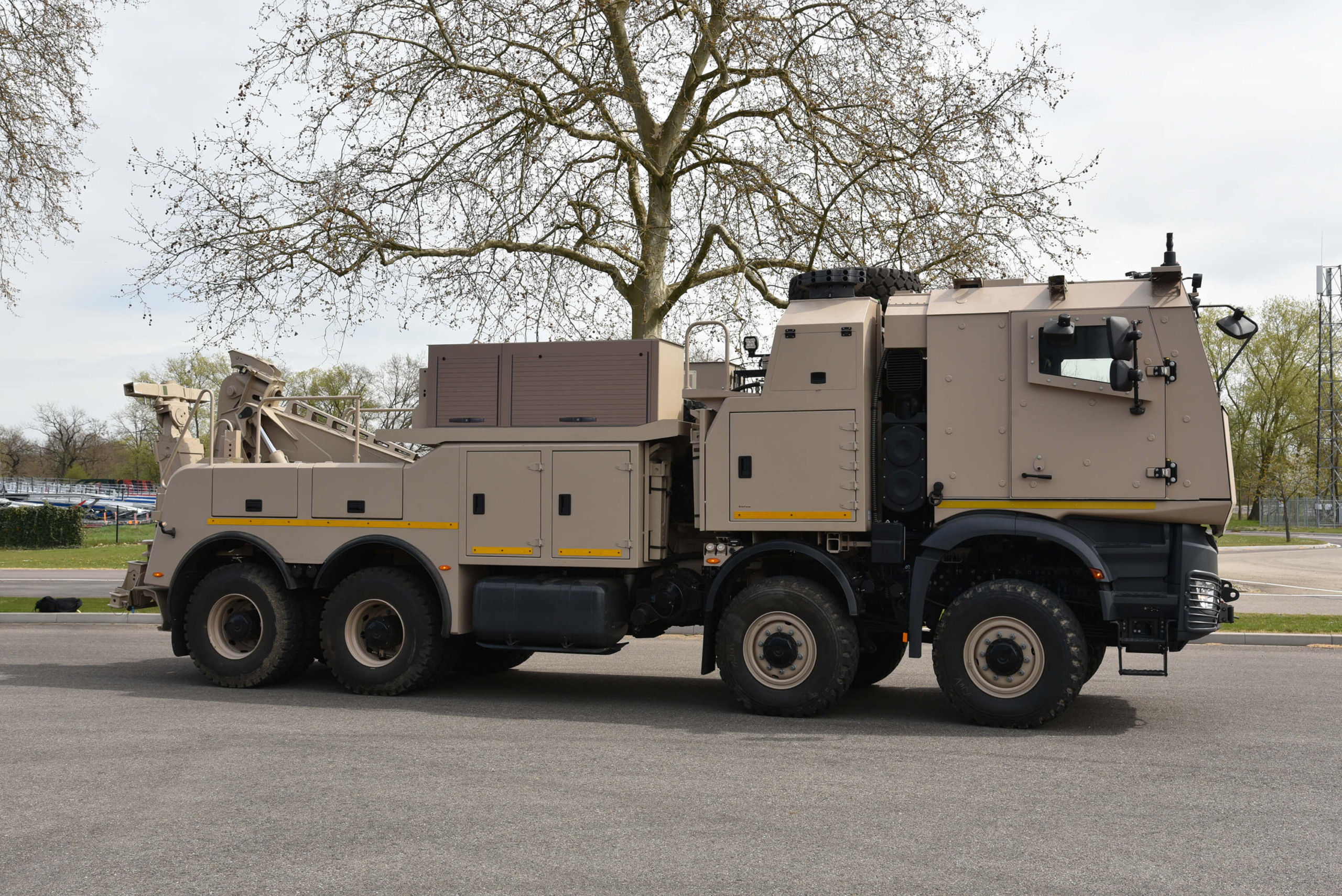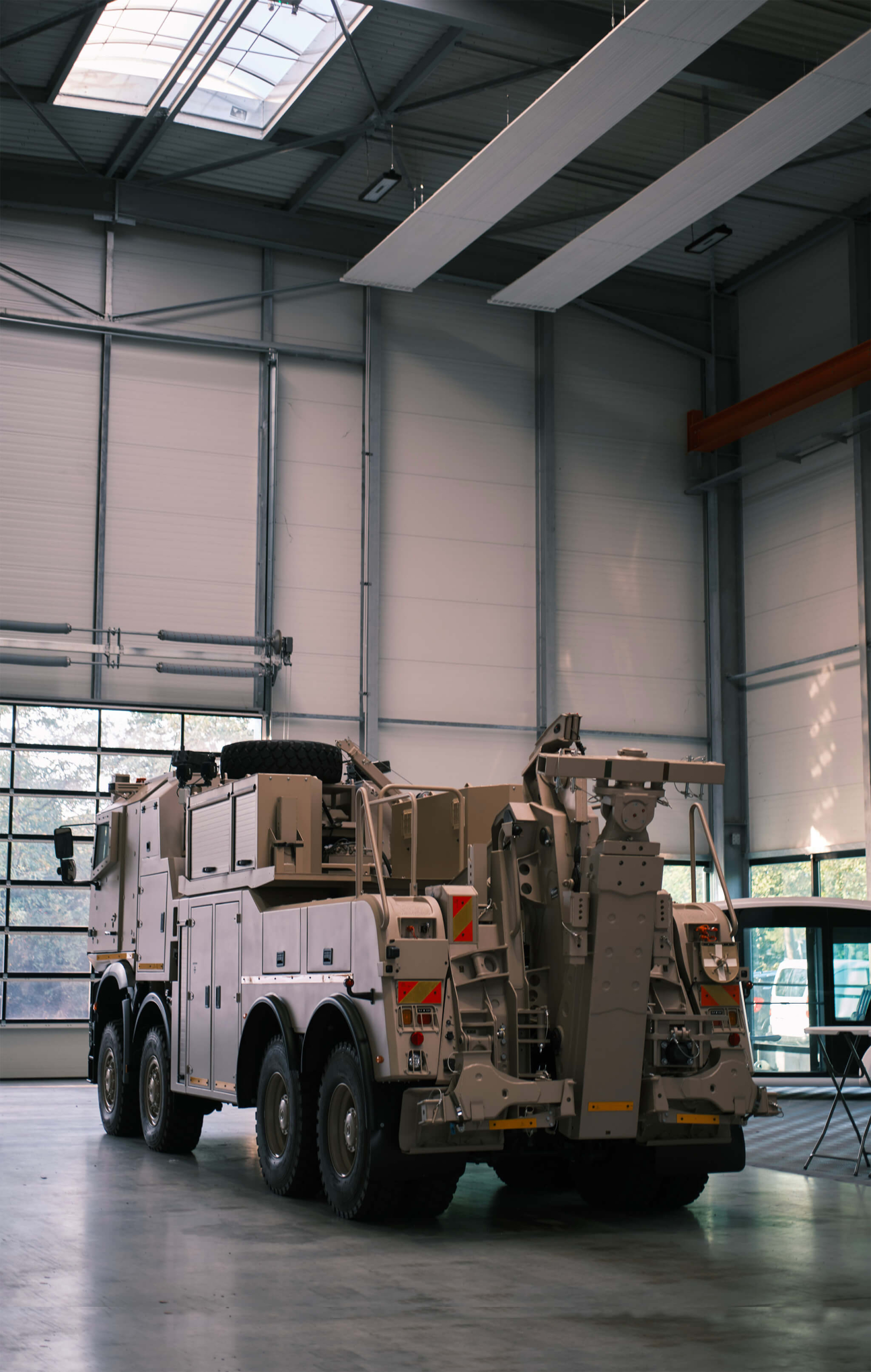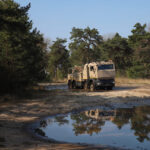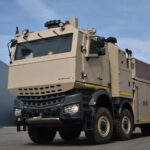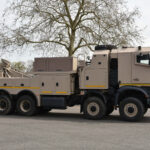 CRV – Combat Recovery Vehicle
The CRV is a vehicle equipped with a heavy towing system used for the evacuation or extraction of broken-down wheeled vehicles. 
Thanks to its versatility and extended driving capabilities, it can operate on all types of terrains.
The vehicle has a STANAG-certified armoured cab to protect its crew against the threats of the modern battlefield, enabling it to approach close to combat units.
The configuration of its tool rack enables it to carry out repairs under all sorts of difficult conditions. The crew has the tools required for the most complex support operations to hand in a setup adapted to the missions.
The CRV is a reliable, robust, powerful, fast, modular military logistics and support vehicle.
Technical characteristics
Ground clearance

:

340 millimeters

Protection

:

High ballistic and mine protection

Maximum speed

:

90 km/hour

Gearbox

:

Automatic

Range

:

800 kilometers

Engine

:

350 kilowatts (476 hp)

Fording

:

700 millimeters

Slope

:

60%

Side slope

:

30%

Trench

:

700 millimeters

Step

:

400 millimeters

Crew

:

3

Turning circle

:

26,7 meters

Departure angle

:

20 degrees

Approach angle

:

30 degrees
Dimensions
Length

:

10415 millimeters

Width

:

2500 millimeters

Height

:

4000 millimeters
Discover more products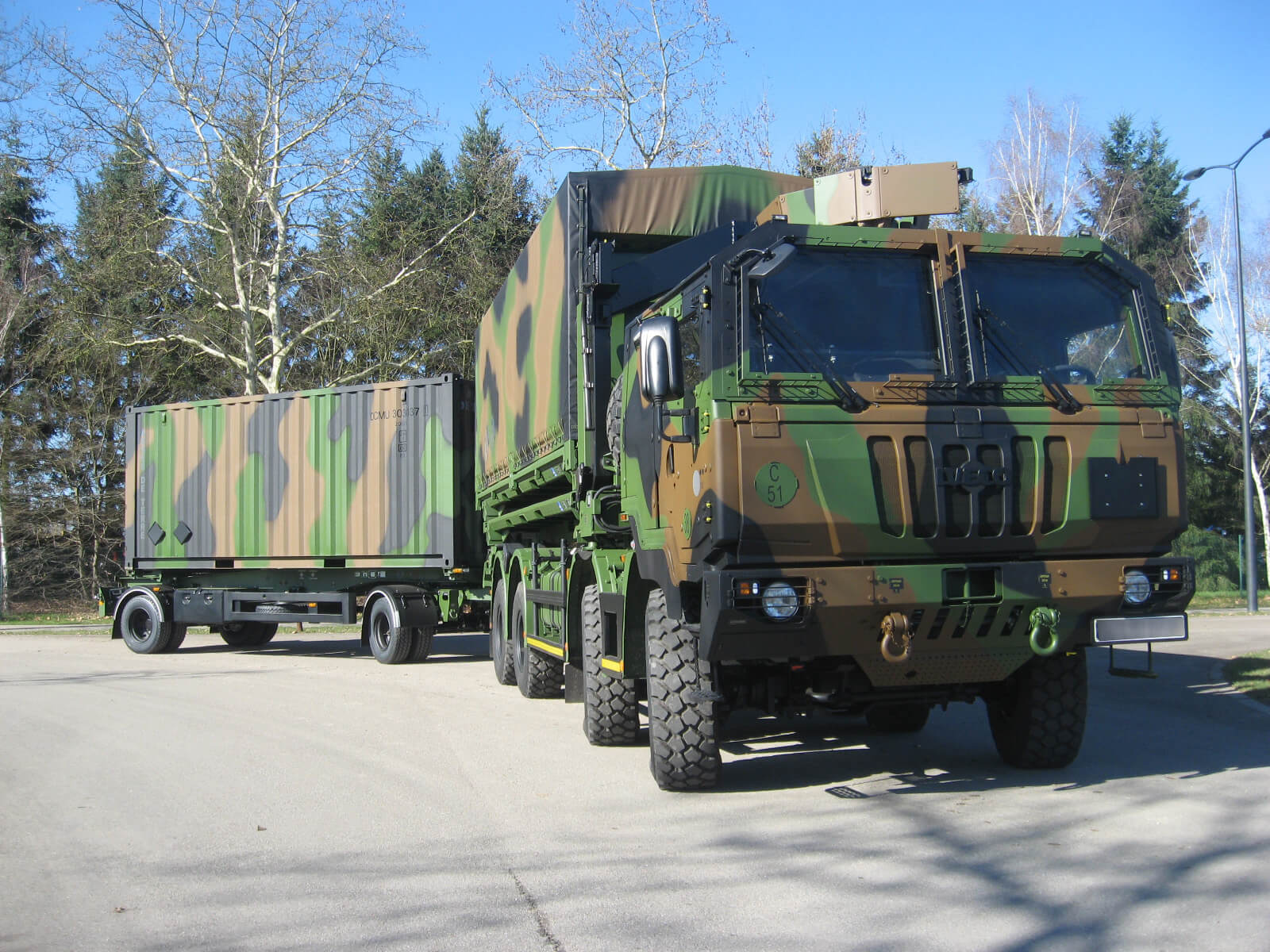 PPLOG – Multi-Purpose Logistic Carrier
The PPLOG is an 8x8 logistic transport vehicle which can be armoured. It is features a hydraulic arm and excellent loading capability.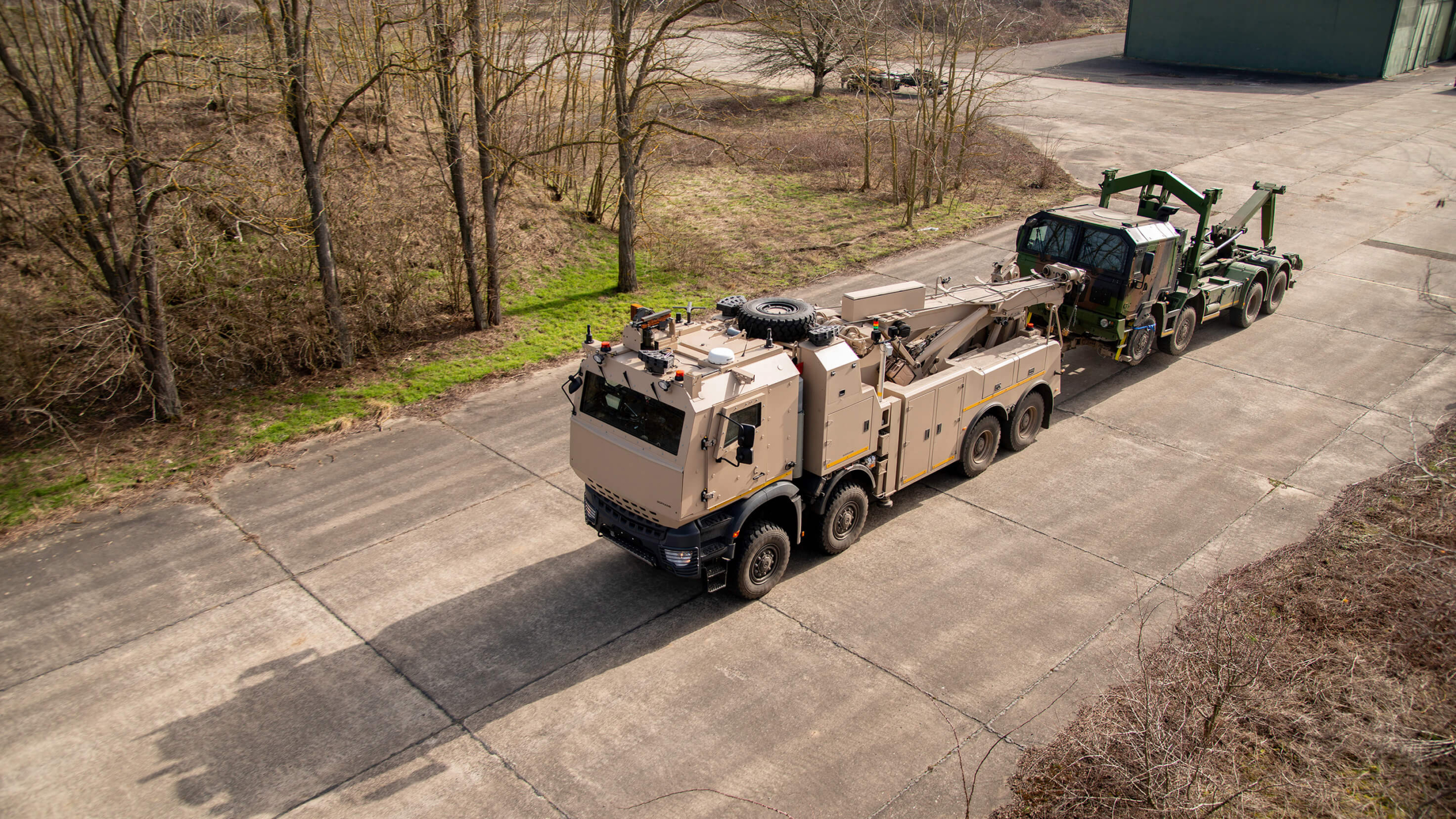 PRV – Protected Recovery Vehicle
The PRV is an 8x8 vehicle with a towing arm and a lifting/hauling system.